Hey kids! Do you want the inside scoop on your favorite basketball teams? Join the Little Danes Club! The Little Danes Club is the official fan club for all Great Danes fans ages 12 and under. Annual membership fee is only $10 per child
Last year, a 3-18 season wasn't what first-year head coach Kelly Thompson had in mind for the Russell Sage College women's basketball team. "No coach or player likes to lose 18 games in a season, but last year we were very focused on establishing a good foundation for building a strong program. I think we were successful in doing that, and I believe we will take a step in the right direction this year," said Thompson.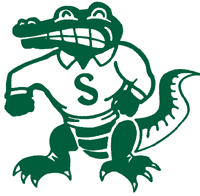 John Greene is entering his third season overseeing the Rensselaer Women's Basketball Program. Posting his second straight 18 win season, Greene's 2002-2003 team completed the season with an 18-10 overall record and post season appearances in the Upstate Collegiate Athletic Association (UCAA) and Eastern Collegiate Athletic Conference (ECAC) tournaments.
Little Saints is an organization for young fans who wish to support Siena basketball teams through the season. The Little Saints Club is sponsored by Siena Athletics and Saints fans from ages 5 to 14 are encouraged to join!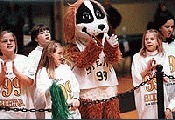 Evening Camp for girls between the ages of 9 and 15 runs from 6:00 pm until 9:30 pm and offers instructional time as well as team competition. Overnight camp affords girls between the ages of 11 and 17 by the time of camp, the opportunity to not only improve their skill level and develop an appreciation for teamwork, but the spend a week living in the dorms, eating in the dining hall and making new friends. Team Camp is designed to bring organized varsity and jr. varsity teams (along with their coach) together for a weekend of training and competition. Each team must have a minimum of eight and are allowed a maximum of ten players. Team affiliation must be indicated on the registration form.